By Asia Nguyen, health systems advisor to the U.S. Centers for Disease Control and Prevention in Vietnam
Since 2017, the Vietnamese government and the HIV community have stood together as early adopters of the powerful Undetectable = Untransmittable findings, demonstrating that a virally suppressed person (with viral load <200 copies/ml) cannot transmit HIV sexually. In Vietnamese, U=U is known as K=K: "Không phát hiện = Không lây truyền". Vietnam's successful movement reflects a unifying political, community, and program endorsement of the science and using the message for community empowerment and program excellence. Through effective advocacy and open and innovative leadership, Vietnam is the first U.S. President's Emergency Plan for AIDS Relief (PEPFAR) country to endorse K=K in policy. Along with this policy, Vietnam is one of a handful of countries surpassing 97% of antiretroviral treatment (ART) clients achieving undetectable viral loads, achieving both these milestones in 2019.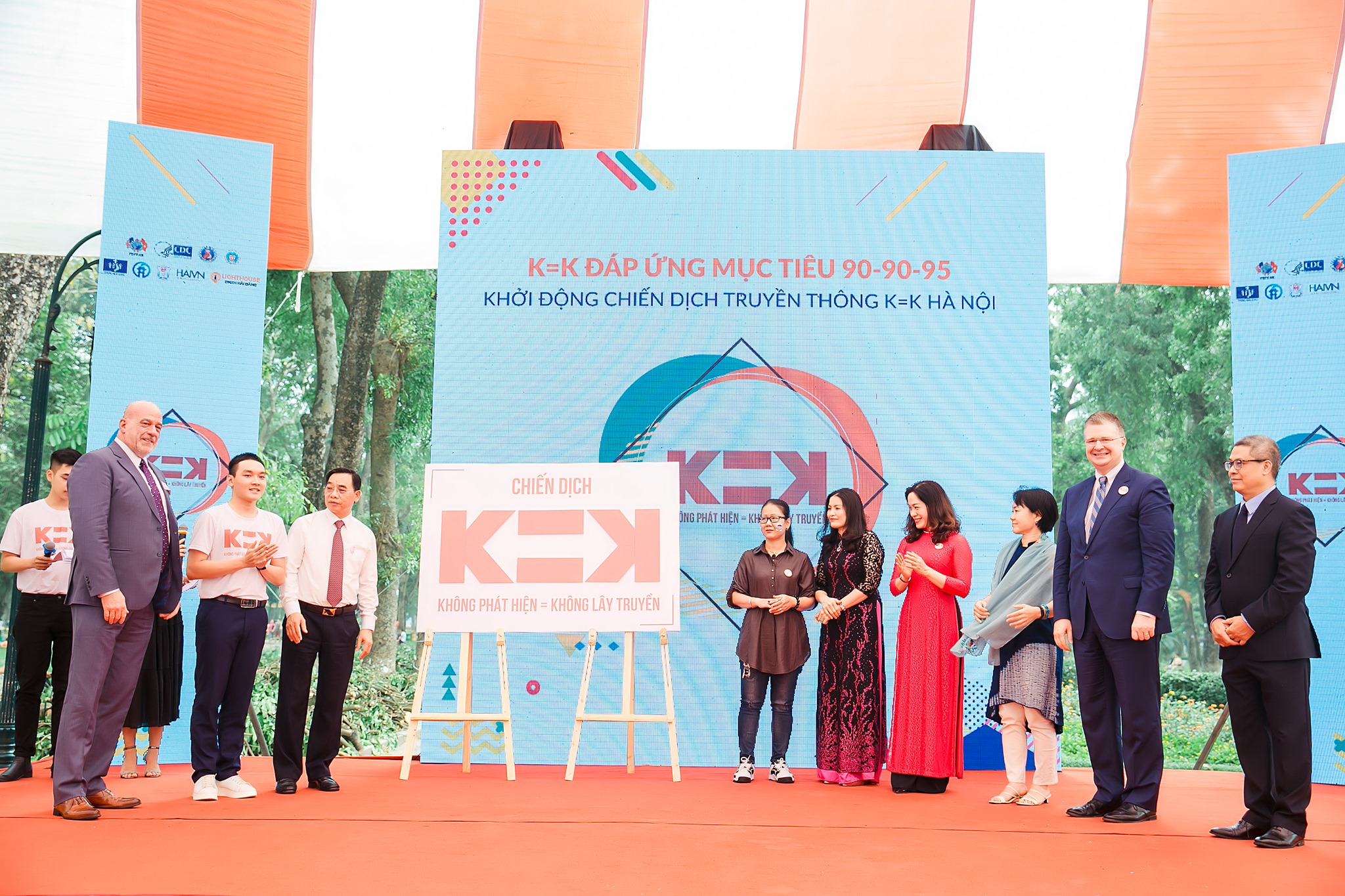 Vietnam quickly identified the versatility of the K=K message for stigma reduction and epidemic control. K=K applies to the whole HIV cascade- from knowing your HIV status to accessing treatment to achieving viral suppression. With an effective coalition of government and community leaders, health providers, thought leaders and influencers, and the international HIV community, K=K became a rallying call to action for challenging outdated norms and prejudices about living with HIV.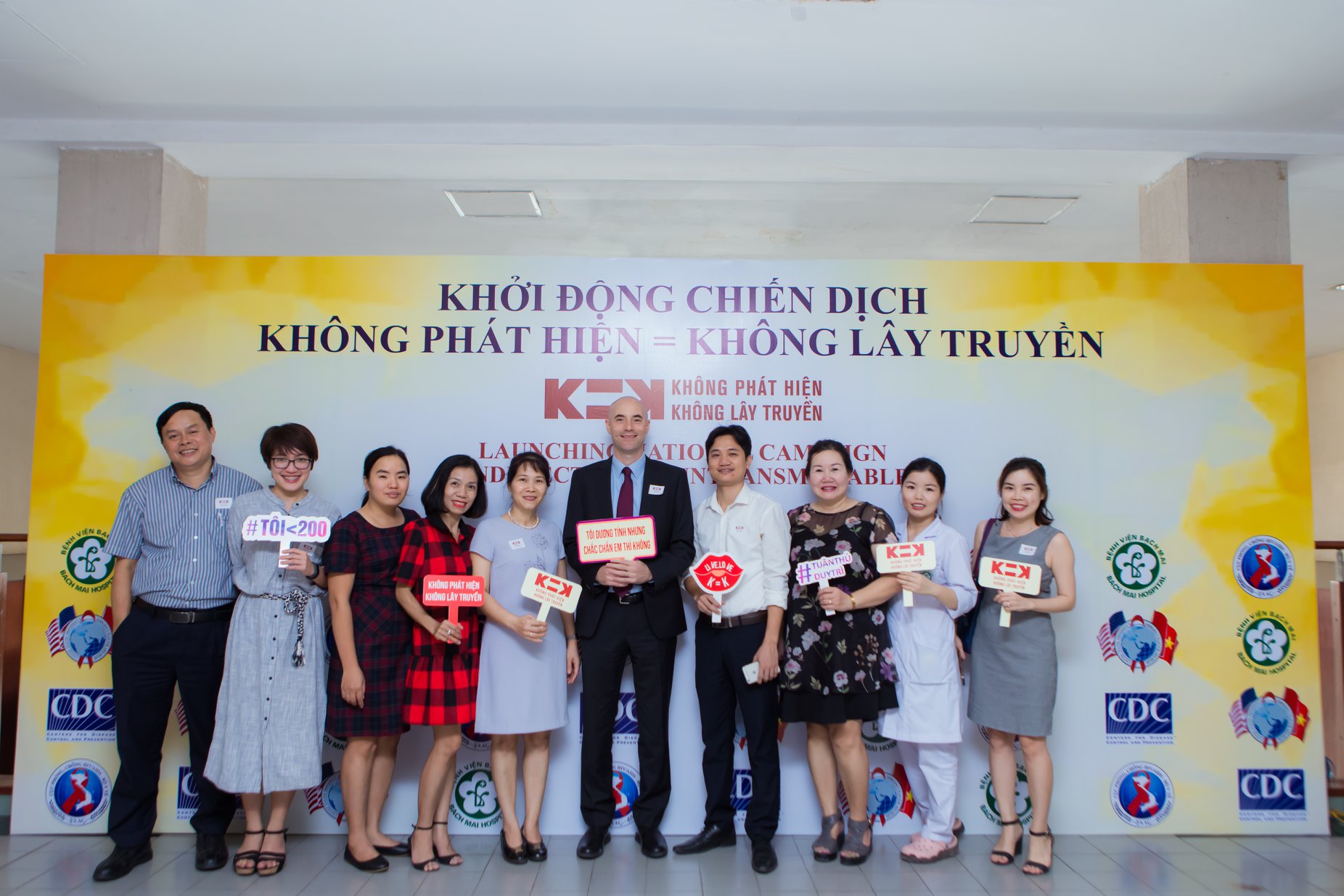 Achievements include proactively disseminating the K=K message through diverse modalities and platforms, initially to health providers and HIV clients, then more broadly to key populations and the general public. Two successful public campaigns, the "I'm positive, s/he will never be" and "HIV+ Your Dreams, Passions, Life" campaigns, celebrated K=K as transformative for individuals, couples, and communities. The "HIV+" national campaign challenged the historically problematic and stigmatizing framing of HIV as a death sentence and promoted liberation, health, and longevity resulting from viral suppression. The "HIV +" national campaign had a wide-reaching impact on social media platforms with five times more engagement than the average Vietnamese digital campaign, and in public spaces, including metropolitan bus stops and billboards with an average of 5.6 million views monthly.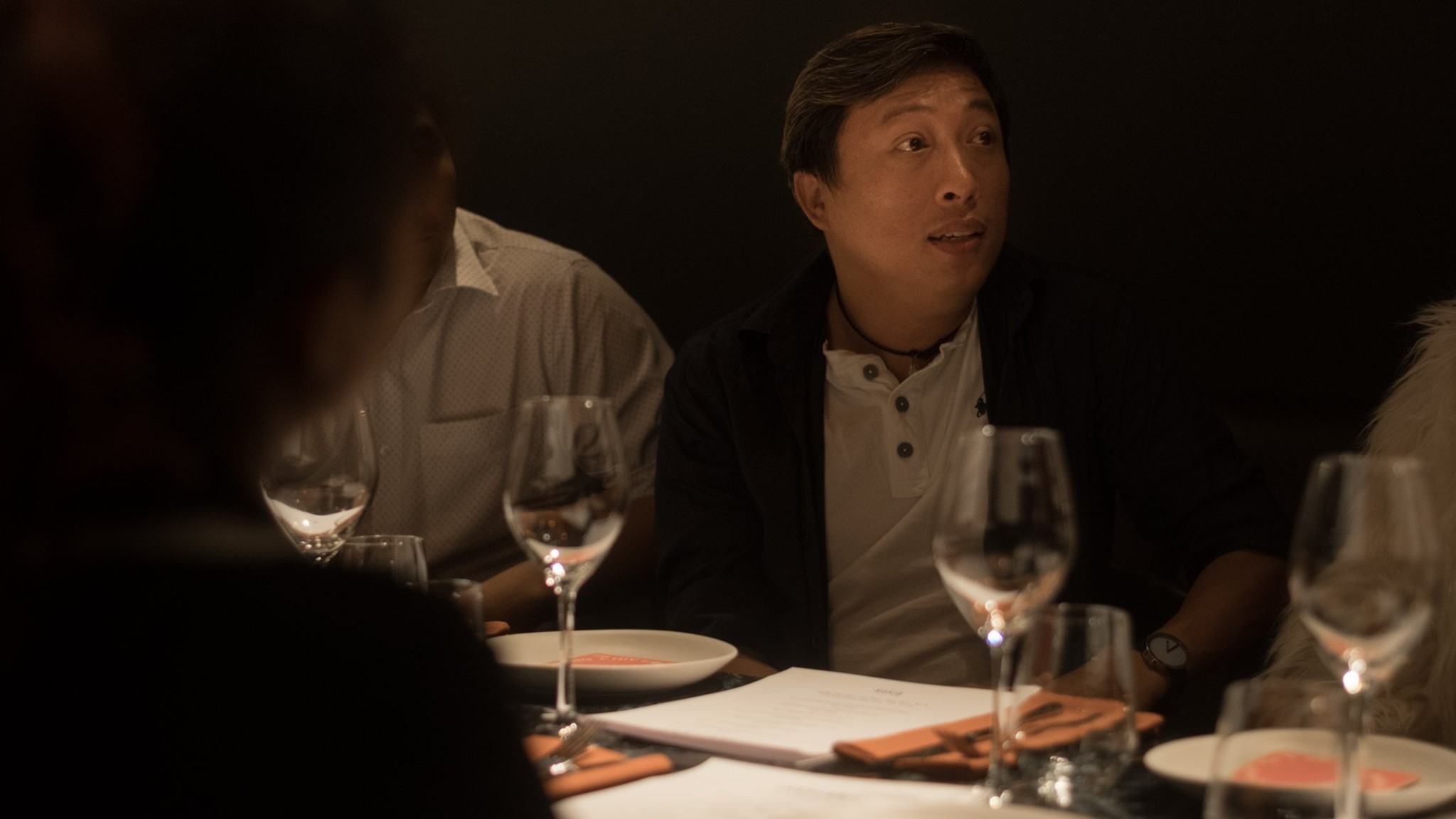 These messages resonated. Nguyen Anh Phong, southern lead for Vietnam Network of People Living with HIV (VNP+), shared, "When first diagnosed, people living with HIV (PLHIV) used to ask me, 'how long will I live?' Now, with K=K, they ask, 'how long until I am undetectable?'"
Acceptance of the K=K science among healthcare providers was promoted through tailored public health messaging addressing concerns about applicability to other transmission routes with focused materials, training, and toolkits. However, a survey of viral load literacy among ART clients in 3 provinces showed that only 53% could correctly report their results. These findings indicate there is still work to be done in communicating how viral load results can translate to better quality of life, including for mental health.
To leverage the full potential of K=K, additional efforts are needed for people living with HIV (PLHIV) to embrace the message as a platform for community empowerment openly and counter internalized stigma for better mental health and health outcomes. "Self-stigma among key populations and PLHIV negatively affects their health and well-being," noted Mr. Doan Thanh Tung, director, Lighthouse Social Enterprise.
Preliminary 2021 Vietnam Stigma Index findings show that 43% of PLHIV surveyed reported feeling anxiety and depression, with a similar proportion reporting shame about their HIV status. Of those surveyed, 88% reported being unable to disclose their status and hiding it from others. Men who have sex with men and trans women are more likely to report stigma and discrimination than the other groups who participated in the study.
"K=K is hope, motivation, and belief for the PLHIV community to maintain adherence to ART. However… we need more activities that consistently and frequently promote K=K so that PLHIV can confidently affirm to everyone that 'I am untransmittable,'"- Mr. Nguyen Anh Phong, VNP+.
How can we address pervasive community and internalized stigma and mental health challenges faced by key populations and PLHIV?
Through evolving K=K to an antiretrovirals (ARVs) for prevention message and a "status neutral" vision for HIV: As a natural progression of K=K, Vietnam is gearing up for the "Love is Hard… HIV Prevention is Easy" campaign launching in June 2021. The core message of the new campaign is that with the use of ARVs we can prevent new HIV infections. Through PrEP and viral suppression, and ARVs to prevent and treat HIV, we can end the HIV epidemic in our lifetime. PLHIV will live long, healthy lives and face reduced stigma. With this campaign, we also promote the evolution to a status neutral paradigm. HIV status neutral describes a world where people living with HIV cannot infect anyone and HIV-negative people cannot get infected. Governments and communities should continue to work together to ensure that HIV programs promote status-neutral services by giving individuals, couples, and communities the preventative medication required, in the form of treatment as prevention for those living with HIV or PrEP for those who are HIV-negative.
Dr. Eric Dziuban, country director, CDC Vietnam agrees. "I congratulate Vietnam on its successful K=K program. Committed political leadership and successful community advocacy have opened the door for innovative HIV service delivery and transformative messaging to empower communities. We are entering into a new phase of the HIV response in which U=U and PrEP- biomedical prevention- is the central pathway for ending the epidemic."
In addition to providing stigma-free and friendly status-neutral services, community-led design of socio-structural interventions that address the intersectionality of HIV, gender, sexuality, sexual preference, and inequalities are needed. Through mapping, understanding, designing, and implementing long-term interventions that address social and health inequities, communities are empowered to dismantle the drivers of stigma and construct a world where HIV status does not matter. It won't be easy- the answers aren't obvious- but we can start with the empowering framework of K=K.
"The K=K campaign… spreads a positive message challenging stereotypes and misconceptions about HIV. It promotes sharing and sympathy in society with people who are living with HIV. Although it is still a long process to tackle stigma and discrimination in society, the K=K campaign has laid a solid foundation."- Mr. Doan Thanh Tung, director of Lighthouse Social Enterprise.
The progress of the Vietnam K=K movement demonstrates that through a powerful unifying message and political commitment, we can drive change in attitudes and perceptions about HIV. We can continue to improve service uptake and health literacy among PLHIV and key populations. The next step is for communities to leverage K=K for eliminating community and internalized stigma. Through community empowerment and a status neutral world, we can get to zero, ending HIV in our lifetime.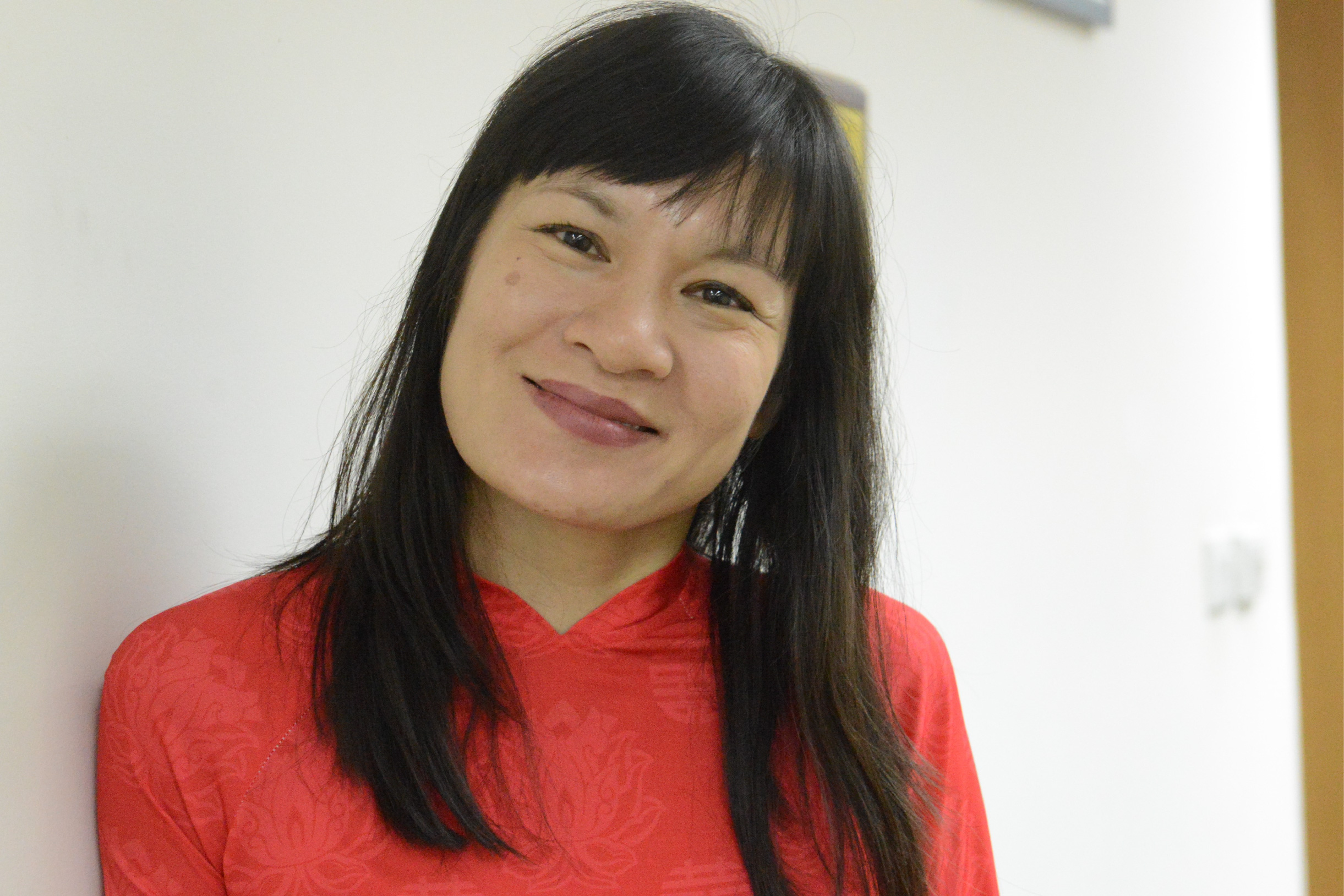 Ms. Asia Nguyen is health systems advisor contracted to work with the U.S. Centers for Disease Control and Prevention (CDC) in Vietnam. Since 2017, the CDC, with the support of PEPFAR, provides technical assistance and funding to scale up Vietnam's K=K program, working in collaboration with the Vietnam Ministry of Health, the Vietnam Network of People Living with HIV, Lighthouse Social Enterprise, The Partnership for Health Advancement in Vietnam, and various other stakeholders.